Wire Hanger for Shirts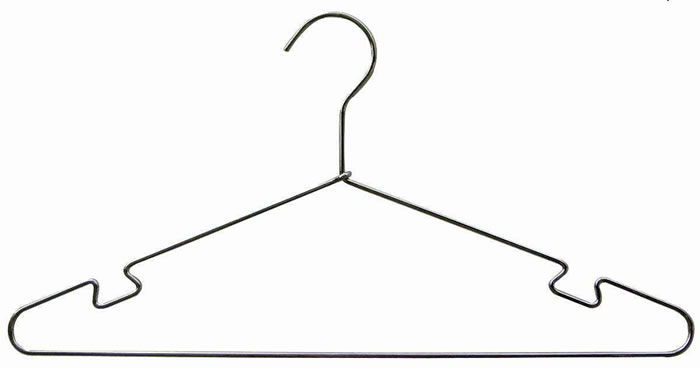 Luojia shirt wire hanger is used to laundry industry.
Shirt wire hanger size available 16" and 18"
This kind of wire hangers have many powder colours: white /gold/black..
Customized designs are accepted
Main market: export to EUROPE,MID-EAST
Wire hanger color: Gold, white, blue, silver, galvanized ,etc.
Hanger Length: 16/ 18 /20
Specification: 10.5G 11G 11.5G 12G 12.5G 13G 14G 14.5G
Packing:250pcs/cartin. 500 pcs/carton
Also available in strut wire hangers, caped wire hangers, suit wire hangers, shirt hanger, skirt wire hangers, drapery wire hangers, industrial wire hangers (regular neck and long neck, with and without latex bottom) and related accessories such as garment covers, shoulder guards, trouser guards